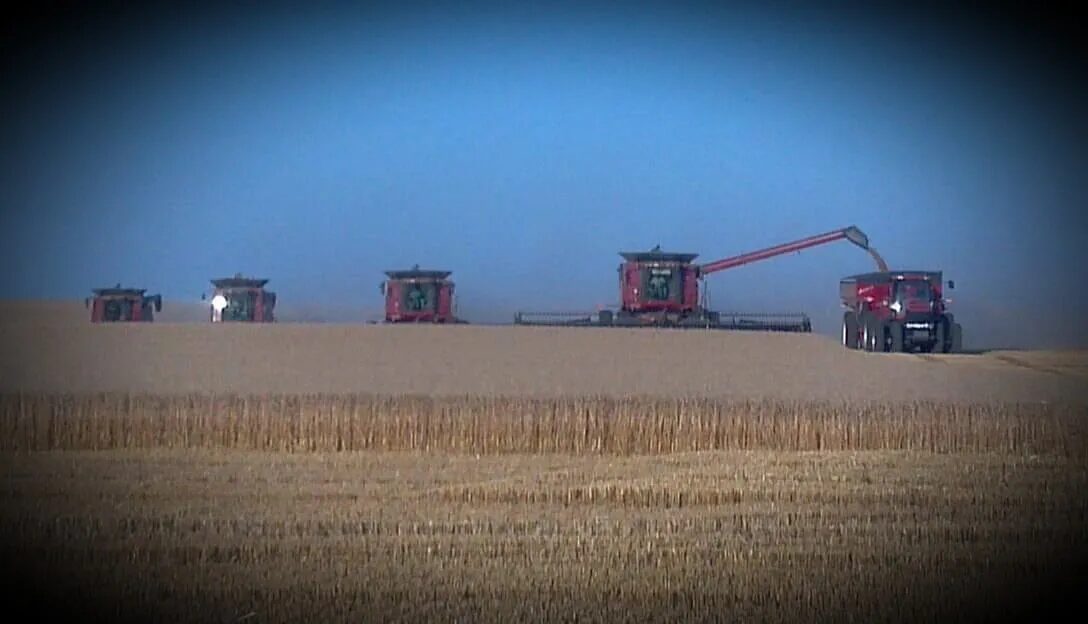 An experience of a lifetime
Welcome to
SCHILTZ HARVESTING
If you're interested in having your crops custom harvested, looking for seasonal employment, or just wanting to learn a little more about our industry, please continue to browse through the following pages and get to know us better. SCHILTZ HARVESTING is owned and operated by Jerry and Paula Schiltz.
Schiltz Harvesting looks for 10 good and responsible young men every season to harvest the grain that feeds our nation. Whether you end up driving an 18-wheeler, operating a tractor and grain cart or running a big Red Combine, Schiltz Harvesting will provide an experience you'll never forget.
We only operate Red.
Training begins around mid-April. The actual harvest begins towards the end of May in Texas. You'll live in two 50 ft campers bunks and a bath on each end. Two home-cooked meals will be enjoyed each day. We will go from Texas to Oklahoma, Kansas, South Dakota, and North Dakota. Then we will end up in Kansas for the remainder of the harvest where we will pick up corn and cut Milo and soybeans. We usually finish in mid-November. If the weather permits, we encourage sightseeing.
To become a member of our crew, you must:
Be 18 years old
Have a clean MVR
Be drug-free and pass random drug tests
Be able to obtain a CDL
Be a citizen of the United States or have a J1 intern visa
Get along well with others
Commit to the full season
Have a love for agriculture
If you join us, you'll make friendships that will last a lifetime. We hire members from every state in the nation and several countries in the UK. We strive to hire guys with common interests and work hard to make it a good and safe experience for everyone. But your experience will depend on what you put into it.